5 Digital Marketing Tools Every Marketer Should Know About
Digital marketing is a crucial aspect of any modern business strategy, but it can be overwhelming to navigate the vast array of tools and techniques available. To help you streamline your approach and achieve better results, we've compiled a list of five must-have digital marketing tools that every business owner should consider.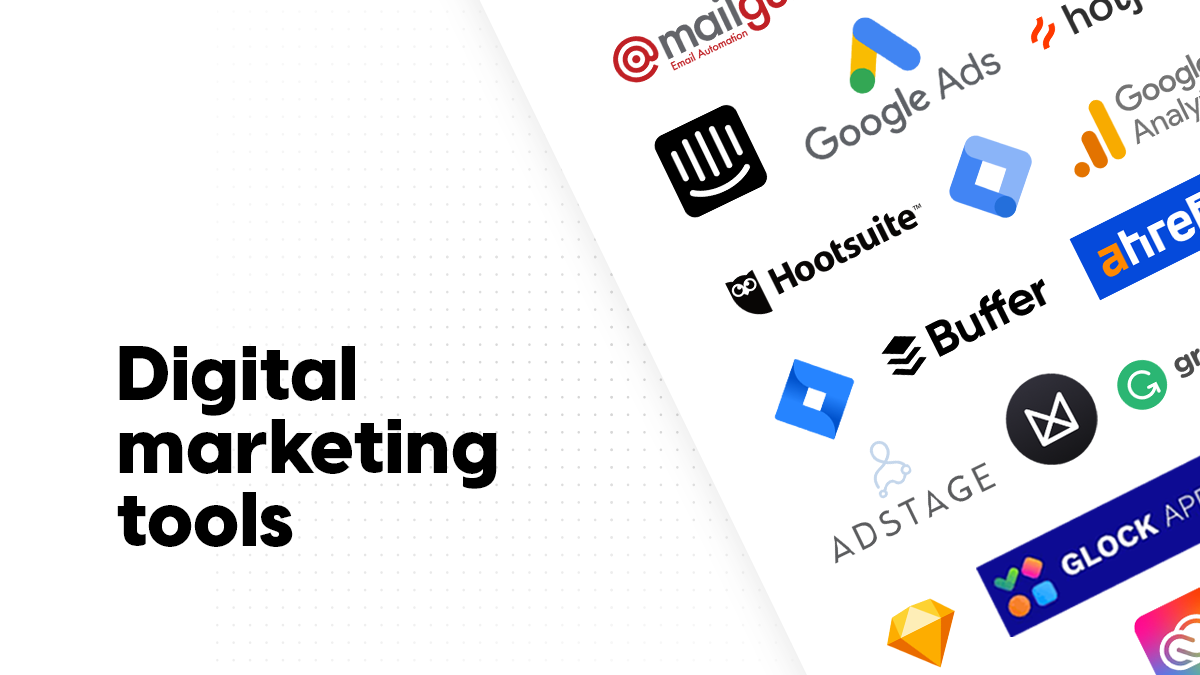 Google Analytics is a free tool that provides valuable insights into your website's traffic and user behavior. With Google Analytics, you can track metrics such as page views, bounce rate, and average session duration, as well as gain insights into where your traffic is coming from and what devices they are using. This information can help you optimize your website and marketing campaigns for better results.
Hootsuite is a social media management tool that allows you to schedule and publish posts across multiple social media platforms, including Facebook, Twitter, Instagram, LinkedIn, and more. With Hootsuite, you can also monitor and respond to comments and messages, track your social media performance, and collaborate with team members. This tool is essential for any marketer looking to streamline their social media strategy and save time.
SEMrush is a powerful tool for keyword research and competitive analysis. It allows you to see what keywords your competitors are ranking for, as well as their backlink profile and advertising strategy. You can also use SEMrush to track your own keyword rankings and identify opportunities for improvement. With its comprehensive features, SEMrush is a must-have tool for any marketer looking to improve their search engine optimization (SEO) strategy.
Canva is a graphic design tool that allows marketers to create professional-looking graphics, even if they have no design experience. With Canva, you can easily create social media posts, infographics, presentations, and more. The platform offers a wide range of templates, fonts, and graphics to choose from, making it easy to create visually appealing content. Canva also offers a paid version with additional features, such as the ability to resize designs and access to more templates.
Mailchimp is an email marketing tool that allows marketers to create and send email campaigns to their subscribers. With Mailchimp, you can create custom email templates, segment your audience, and track the performance of your campaigns. The platform also offers automation features, such as welcome emails and abandoned cart reminders, to help you engage with your audience and drive conversions. Mailchimp offers a free version for up to 2,000 subscribers, with paid plans available for larger lists and additional features.